PRANAB MUKHERJEE-THE WORLD'S BEST FINANCE MINISTER
Former President of India Pranab Mukherjee is no longer in this world.
Pranab Mukherjee, who served the country for decades, was rich in versatility.
Pranab da's political stature grew rapidly during the tenure of former Prime Minister Indira Gandhi.
He held many important positions.
There was also a time when it was felt that Pranab da should become the Prime Minister of the country, but for some reasons this could not happen
Former President Pranab Mukherjee has been conferred the country's highest civilian award bharat ratna.The country has been to him as the 13th President and politician Pranab Mukherjee has been a veteran Congress leader.He is the special personality of former Prime Minister Indira Gandhi. He has been one of the Congress before becoming president.Many key responsibilities in the government which includes several important posts including the Ministry of Finance.His parliamentary career is nearly five decades old.
in 1969
Pranab
begins
his political career
as
Congress party Rajya Sabha member. in 1975, 1981, 1993 and 1999 Re-elected to Rajya, in 1973 He was assigned as Union Deputy Minister of the Department of Industrial Development. He
joined the Cabinet
posts from 1982 to 1984 . According to a survey by The Finance Minister of India, in the year 1984 Pranab Mukherjee
was
one of the best finance ministers
among the five best finance ministers of the world .During Pranav's tenure, Dr. Manmohan Singh was the Governor of the Reserve Bank of India.
1.Pranab Mukherjee born on 11 December 1935 in Mirti district of Birbhum district on December 11, 1935.
2.His father, Kamda Kinkar Mukherjee,r
emained active between 1952 and 1964 in the Bengal Legislative
The Council was represented by the National Congress of India.
3.From Calcutta University, he was in history and political science pg as well as law degrees. He is a lawyer and college lecturer.He is also a titled D.Litt. He first started as a college lecturer and later his career as a journalist.
4.Pranab Mukherjee's was married to on 13 July 1957 had two sons and a daughter
5.Pranab Mukherjee started his Political journey in 1969 as Rajya Sabha member of Congress party(Upper House) started.6.In 1984, he was the Finance Minister of India.In 1984, in a survey by Euromony, he was the five best finance ministers in the world.were involved.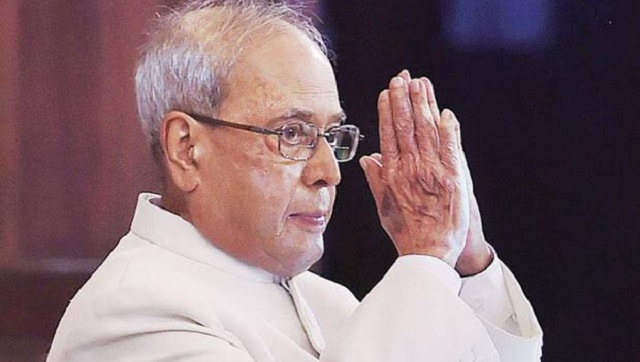 7.Pranab Mukherjee
fortunes improved in 1991 when he
won in the Lok Sabha elections after the
Rajiv Gandhi's
assassination.
8.P.V. Narasimha Rao later decided to appoint him as a Union Cabinet minister.He was first in Rao's cabinet from 1995 to 1996. Bar worked as foreign minister.He was elected the best parliamentarian in 1997.
9.On July 6, 2009, he presented the government's annual budget.
10. Pranab Mukherjee
Had been the
13th
president.
of India from 25 July 2012 to 25 July 2017.