DR. MANMOHAN SINGH
Dr Manmohan Singh, the former Prime Minister turns 88 today. He served as Finance Minister during Shri PV Narasimha Rao government.
He is an economist, academic and a great politician and was the 13th Primi Minister to the Independent India.
During 1991 when India was facing severe economic crisis Shri PV Narasimha Rao, the then Primi Minister inducted Dr Singh as Fiance Minister, in spite of strong opposition. Dr Singh brought a number of structural reforms that can rebuilt the Indican Economic System. Though the reforms have proved the best and brought regularization in many policies, the general election in 1996 made the Congress lost and Dr Singh has become the opposition leader.
In 2004, the Congress led UPA (United Progressive Alliance) its Chairperson, Mrs Sonia Gandhi left the premiership to Dr Singh.
In 2009, the UPA go into power, it has increased its power, Dr Manmohan Singh became the Prime Minister. During the second ministry, Dr Singh Government faced a number of scams like, common wealth games and 2G spectrum allocation charges etc. After the end of his term 2014, he never gone to the race of Lok Sabha member but served as Member of Parliament.
Childhood and Education:
Shri Gurumukh Singh and Smt Amrit Kaur were the parents of Dr Manmohan Singh. He lost his mother at a very young age and he was brought up by of his grandmother. After migration his family settled in Amritsar, Panjab. He studies at Hindu College, and then Panjab University and got his Bachelor's Degree in Economicsin 1952 and Masters Degree in 1954. As he was a member of St.John's College, he completed his Economics Tripos at Cambridge University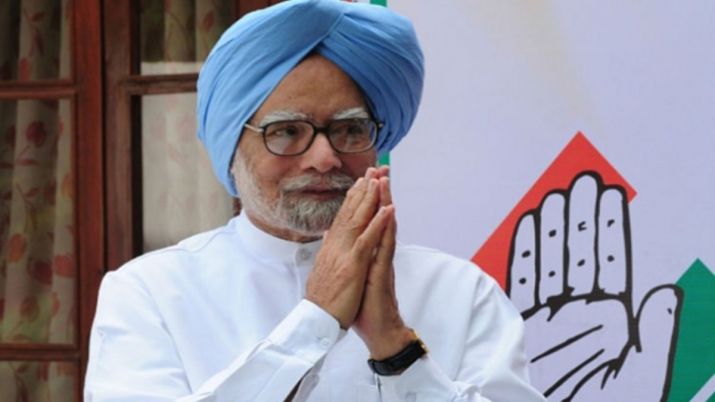 Career
After returning he joined as Sr Lecturer of Economics at Punjab University for three years from 1957 to 1959. Then he become a reader in Economics between 1959 and 1963 and he was a Professor in International Trade at Delhi School of Economics, University of Delhi for another three years.
Political Career
During PV Narasimharao's tenure he was chosen as Finance Minister. When Mr PV Narasimha Rao called him to his cabinit, initially he hesitated and shown unwillingness to join politics. Then its Mr PV Rao to follow him up ordered to come to Rashtrapathi Bhavan and completed the process for Finance Minister
India was facing a severe economic crisis during that time and Government had to sought funds from the International Monetary Fund. Dr Manmohan Singh, with his wisdom eliminated the permit raj, reduced state control of Economy and reduced Import taxes. Implemented policies to open up the economy.
In 1993, he had resigned from the post of Finance Minister as a Parliamentary Investigation Report found fault with his ministry even Primi Minister Mr PV Narasimha Rao was not happy with his resignation and assured to find punish the culprits.
Dr.Singh didn't contest for the general election on 2014 and he was the acting Prime Minister till Mr Narendra Modi was sworn in as Prime Minister.
Family Life
Dr Singh Married in 1958 by name Gursharan Kaur. He is blessed with three daughters, Upinder Singh, who is historian and former Head of History at Delhi University. Daman Singh, a writer and Upinder Singh is Professor of History in Delhi University.
Dr Manmohan Singh has a number of Honors, Awards and International Recognition.
Wish him Happy Birthday with a lot love and devotion... Praying the Almity to bless the family.