Only Narendra Modi is seen on behalf of the ruling BJP in the Lok Sabha elections. In this Mahabharata of elections, Abhimandu is also Modi and arjun's role is the same. Modi is also discussed in the country, not even abroad. Everyone wants to know the small thing about Narendra Damodardas Modi. Let us know 50 interesting things about Narendra Modi....
1. Narendra Modi was born on September 17, 1950 at Wadnagar in Damodar das Moolchand Modi and Hiben.
2. Narendra Modi is the second number of brothers and sisters.
3. Narendra Modi was called Naria in his childhood.
4. Narendra Modi's father had a tea shop at the railway station.
5. During the Indo-Pak War in 1965, he brought tea to the soldiers passing through the station.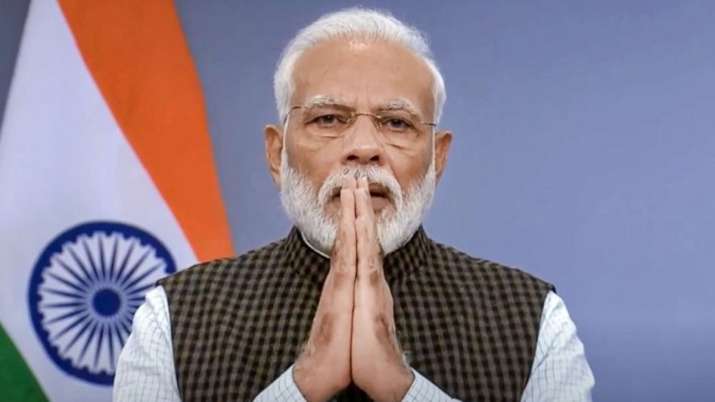 6 Narendra Modi was totally different from ordinary children in his childhood.
7. Narendra Modi was studying at Bhagavatacharya Narayanacharya School in Vadnagar. Narendra Modi was an average student at school.
8. He was fond of acting in his childhood.
9. Narendra Modi used to participate in school acting, debates, plays and win awards in his childhood. Also joined the NCC.
10. And they once grabbed a crocodile from the shamstha pond and brought them home. When the mother explained, she left her pond back.
Narendra Modi FOLLOW 181068 FOLLOWERS Biography Narendra Damor das Modi won the Bharatiya Janata Party with a stunning mozarti in 2014 and was elected as India's 14th Prime Minister. Interestingly about Modi, he was elected as the first MLA from Gujarat and was appointed Chief Minister. In the same way, he was elected as the first MP and took over as The Prime Minister of India. After 1984, Narendra Modi has brought a huge majority to bjp in the Lok Sabha. Modi, a Gujarati, was born in Vadnagar. He faced many fluctuations in his life. He also has another tea stall of his own, helping his father's tea stall. When he was eight years old, he joined the RSS and continued to have relationships with the same organization. Later in 1985, he joined the BJP.
Interesting facts One of the major events of Modi's life is to join the RSS (Rashtriya Swayamsevak Sangh) at the age of eight. Gradually, he became a full time promoter in 1970 when he was 20 years old. In 1971, he was officially appointed as an RSS member. Political Timeline 2014 Narendra Modi is the 14th Prime Minister and continues to be the current Prime Minister. On 26 May 2014, Modi took over as Prime Minister. Narendra Modi is the first prime minister to be born after India's independence. 2012 Modi was once again elected from Maninagar. This time, Bhatt defeated Shweta Sanjeev with 34,097 votes. He received the fourth term of Chief Minister. He then resigned from the Assembly in 2014. On December 23, 2007, Modi took oath as chief minister for the third time and continued till December 20, 2012. This time also won from Maninagar and defeated Congress candidate Dinsha Patel. . He contested and won from Maninagar for the 2002 Assembly elections. Oza Yatinbhai defeated Narendra Kumar by 38,256 votes for the Congress. He took over the post of Chief Minister of Gujarat for the second time. The BJP appeared to be weakening in the Gujarat assembly seats in 2001 as Keshubhai Patel's health was slow. In that situation, the BJP's national leadership was handed over to Narendra Modi instead of Patel's position. Modi was sworn in as the Chief Minister of Gujarat on October 7, 2001. He won from Rajkot constituency on February 24, 2002. The Congress candidate contested the same seat was defeated by 14,728 votes. That is the first time in Modi's place Shortest term of office.